Laser epilation in Tallinn and Tartu

EFFECTIVE LASER REMOVAL OF UNWANTED HAIR AT THE VIPMEDICUM BEAUTY CLINIC

There are three different wavelengths of laser epilation in the world, all of which are represented only at the vipMedicum beauty clinic!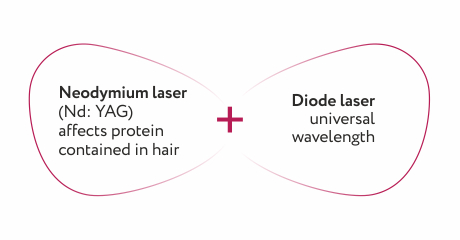 This is the perfect choice to provide maximum effective laser epilation for 6 different skin types.
Our lasers can do it all!


Best equipment
Only at our clinic one of the three lasers is chosen – the one that suits you most!
Lasers from three different manufacturers are represented at the clinic: Fotona, QuantaSystems, Cocoon Medical
2 laser beams – neodymium laser and diode laser
 all epilation lasers at one clinic


Best technology and methods
the number of procedures is less than with any other laser
 procedures can also be done on darker skin
 also removes lighter hair
 local effect
delicate processing of small areas and fast processing of large areas

Best offers

Affordable prices
minimum installment amount – 250€

Best specialists

vipMedicum is a leading centre of aesthetic medicine in Estonia
certified specialists with medical education
long-term experience in laser technology and aesthetic medicine
Individual approach

In Tallinn we offer our clients 2 lasers for hair epilation: neodymium 1064nm and diode 810nm.
For best results, all parameters are set according to the specifics of each customer – skin type, hair colour and texture.
Who is eligible for the procedure?

– women and men
– dark hair
– hypersensitive skin
Laser epilation is a procedure that removes unwanted hair with a laser pulse. The laser breaks down the onion (follicle), breaking down the "root of the problem".
Thanks to the innovative DUETTO laser system, which uses two lasers at one nozzle at a time, and, besides performs the procedure in the summer.

Depending on the surface of the treated area, the procedure may take 5 to 40 minutes. The laser in use has a special cooling system that makes the procedure as painless as possible.
Totally safe!

The procedure is completely safe for your skin. The laser only affects the pigment of the hair.
Length of procedure
5 – 40
minutes
The energy moves along the guide bar, converts into heat and destroys the hair follicles without damaging the skin. The laser beam burns some of the hair, but the hair bulb is destroyed completely, causing the growth of hair to stop.
Usually, at least 5 treatments with an interval of 3-5 weeks are required to stop the hair growth in the desired area. The first results will be visible after the first visit.
Try the first procedure with a 50% discount!*
*special offer is valid for first-time visit
Eliminates a problem with ingrown hair;
Already after the first procedure, a decrease in hair growth is noticeable;
Minimum unpleasant feelings for maximum results;
The risk of infection is completely excluded;
No scars or crusts remain on the skin;
Laser epilation is suitable for every skin type and body part;
Treating multiple groups of follicles significantly reduces the time required for the procedure.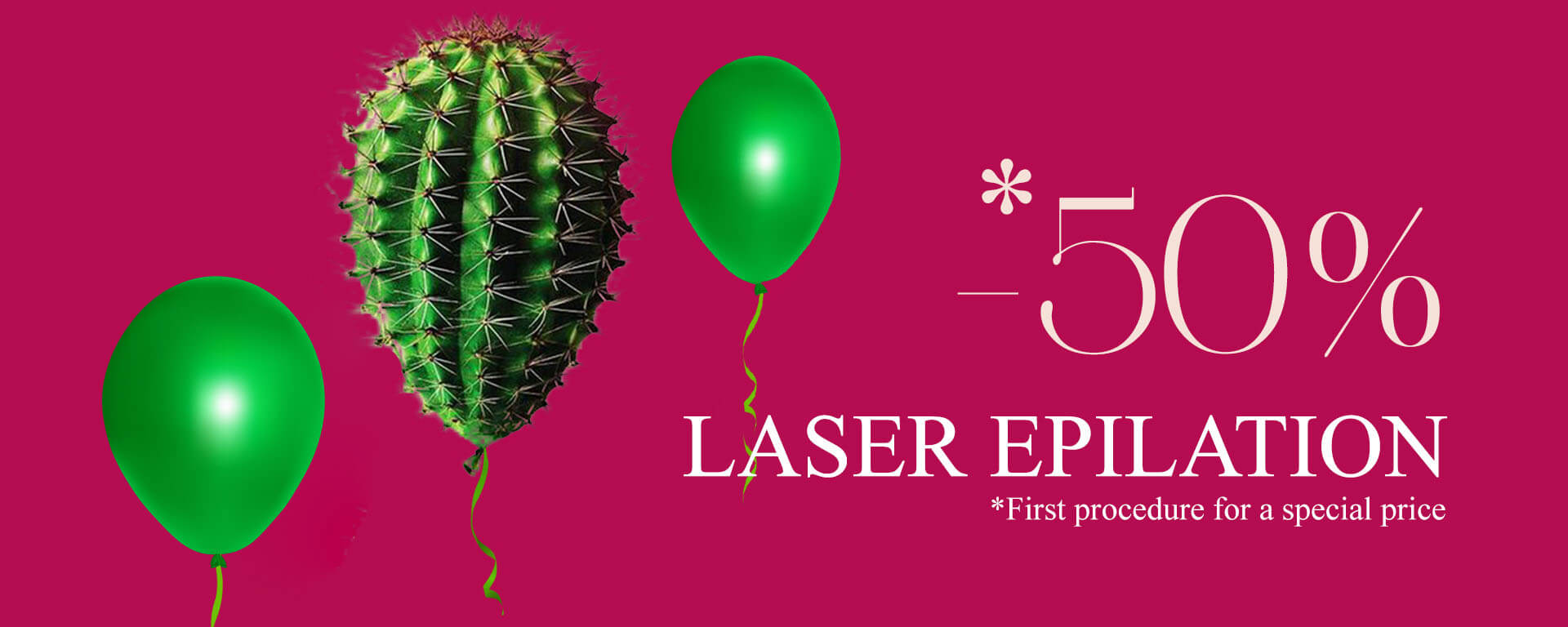 Prices

First procedure 50% off
Purchasing five treatments, you get the sixth FREE!
| | |
| --- | --- |
| Upper lip | 26 € |
| Chin | 39 € |
| Armpits | 59 € |
| Hand to elbow | 109 € |
| Lower part of the leg | 159 € |
| Thighs | 189 € |
| Legs (fully) | 299 € |
| Stomach | 89 € |
Bikini area
– along the bikini line
79 €
– Deep
99 €
– Complete
139 €
Back
199 €
Men's breast
al. 169 €
Men's stomacht
al. 199 €
Single hair
4 €
Prices in Tartu
Laser epilation TARTU -20%
Only in Tartu 3=4
Hinnad Tartus
Ainult Tartus kehtib kampaania 3=4
| | |
| --- | --- |
| Upper lip | 21 € |
| Chin | 31 € |
| Armpits | 47 € |
| Hand to elbow | 87 € |
| Lower part of the leg | 127 € |
| Thighs | 151 € |
| Legs (fully) | 239 € |
| Stomach | 71 € |
Bikini area
– along the bikini line
63 €
– Deep
79 €
– Complete
111 €
Back
159 €
Men's breast
al. 135 €
Men's stomach
al. 159 €
Single hair
3 €
| | |
| --- | --- |
| Ülahuul | 23 € |
| Lõug | 35 € |
| Kaenlaalused | 53 € |
| Käed küünarnukini | 98 € |
| Sääred | 143 € |
| Reied | 170 € |
| Jalad (tervenisti) | 269 € |
| Kõht | 80 € |
Bikiinipiirkond
– mööda pesujoont
71 €
– sügav
89 €
– täielik
125 €
Selg
179 €
Meeste rind
al. 152 €
Meeste kõht
al. 179 €
Üksik karv
4 €
Our adress in Tallinn:
Raua 36, Tallinn 10152
Open:
Mon-Fri 09:00 – 19:00
Our adress in Tartu:
Laško Beauty Company
Põik 4, II floor